Filita is a boutique luxury travel & lifestyle agency, specializing in Creative Travel Planning, throughout Greece.
We design one-of-a -kind trips which always reflect your personal aspirations, tastes and travel needs.
Meet Anastasia
Geia sas! I'm Anastasia founder of Filita. Over the years I've lived in many incredible cities: Seattle, London, New York, Milan – but Athens has always been my one true home.

My career started in event planning and gradually moved into the fashion world where I worked for global brands Ermengelido Zegna and Burberry (feel free to checkout more about my background via LinkedIn, by clicking on my name ).
My real passion, of course, was always in travel & exploration. Over the years I spent my spare time guiding friends through the culture, food and ways of the cities I lived in; finding joy and real satisfaction in sharing my local tips & insider secrets.
After spending time abroad, home was calling me back; it was time for a change. Upon my return I moved into travel planning and after a few years in the industry found the need to show travellers a more authentic Greece.
In turn, Filita was born: an exclusive travel planning & design service, which embodies the experience of visiting the country of a friend…
Therefore, it will be my pleasure to create your personally curated travel experience and welcome you to the magical & mythical world of Greece!
Read more
Filita embodies the experience of visiting the country of a friend.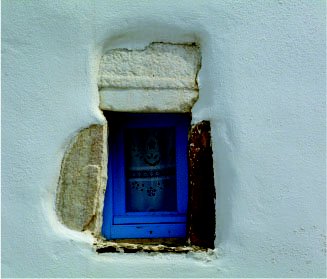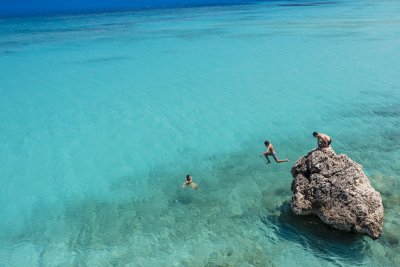 Hotels & Villas
We've searched every corner of Greece to find the most exclusive & customer service driven properties for your next vacation. Let us know your preference from any of the below categories:
Boutique Hotels
Luxury Hotels
Private Exclusive Villas
Specialty Guest Houses
Luxury Serviced Apartments
Experiences
To know and explore Greece is to discover her different wonders, and there is much to see and do here! We will work closely with you to recommend the best suited experiences and exclusive tours which reflect your interests and hobbies. Experiences in Greece include (but are not limited to) any of the following categories:
Art
History
Archaeology
Wine Tasting
Culinary
Sailing
Hiking
Biking
By Sea
Leave the travel between islands up to us - we know which ports and boats to call when you need to get to your next destination. We can arrange travel between the islands via:
Hydrofoil Ferry
Ferry Boat with private cabin
Private Rib Boat (Available for travel, transfers and day tours)
Private Motor Yacht (Available for day tours & weekly rentals)
Private Catamaran (Available for travel, transfers, day tours & weekly rentals)
Private Mega Yacht (available for special occasions & weekly rentals)
Concierge
Our Customer Experience is your local friend and support while you travel!
We ensure a seamless vacation as well as provide exclusive insider recommendations and tips, and helping with any reservations in advance or on the spot.
Our Concierge is also offered as a separate service and available to travellers who have already made their arrangements.
Take me
somewhere
special!
"Filita Travel went above and beyond to make sure my family and I had a memorable Grecian vacation. Anastasia took the time to understand our needs and curated all the details for a flawless vacation.I would highly recommend Filita Travel. You know that you are getting exceptional service"
– Joanna Moser , Seattle, WA
"I have been visiting Greece on a yearly basis for over 10 years. I recently came back from a trip organized by Filita Travel. This has been my best trip yet! Anastasia has great knowledge of her country, I really enjoyed the intimate and heavenly destinations she suggested. The accomodations were amazing, the food divine, and the scenery breathtaking. I will definitely be travelling to Greece with Filita only, going forward! "
– Fabricio C. New York, NY
Thank you so much for the gift - we received it last night when we came back from the sunset cruise (which was fantastic!). With all your wonderful help, our family had a great time and made many happy memories!
– Family Trip, New Jersey